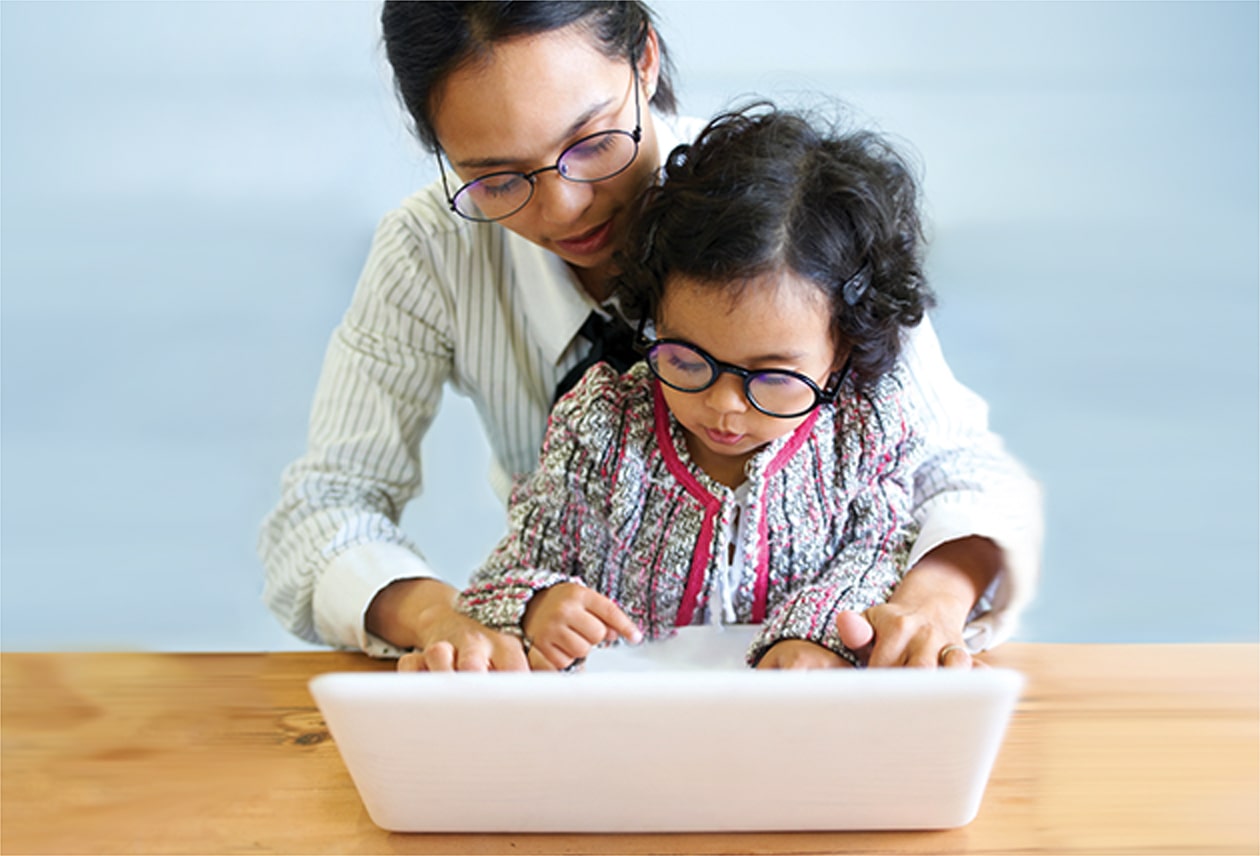 WHAT TOTALSHIELDTM BLUE DOES FOR YOUR EYES
Selectively filters out up to 20% of Blue-Violet Light
Allows beneficial blue light** to pass through to your eyes
Maintains excellent transparency for optimal vision at all times
THE BENEFITS OF TOTALSHIELD
PROTECTION FOR YOUR EYES AND YOUR LENSES
Nikon Eyes® TotalShield Blue lenses come with a one-year guarantee against product failure resulting in atypical scratching or crazing from normal use.
kids spend over 3 hours a day on digital devices.†
hours are spent on digital devices each day by 30% of adults.†
times a day on average, people look at their mobile devices.††

With protection that's always on, Transitions® Light Intelligent Lenses™ block 100% UV. Nikon Eyes lenses with Transitions technology are available only at Walmart Vision Centers.
FIND A NIKON EYES PROVIDER NEAR YOU
Enter your zip code to find a Nikon Eyes location near you!
* Harmful Blue Light is the blue-violet wavelengths between 415-455nm on the light spectrum believed most toxic to retinal cells.
** Beneficial blue light is the wavelengths between 465-495nm on the light spectrum.
† The Vision Council, "2015 Digital Eye Strain Report." Hindsight is 20/20/20: Protect your eyes from Digital Devices.
†† Vision Monday: The Vision Council, "2015 Digital Eye Strain Report."